Bent Objects by Anshul Rana: everyday items in extraordinary situations
These hilarious
pictures
are the latest creations from a unique
artist
who enjoys nothing more than putting everyday objects in extraordinary situations.
Fast food
meets
Statue of Liberty
: The
American
Way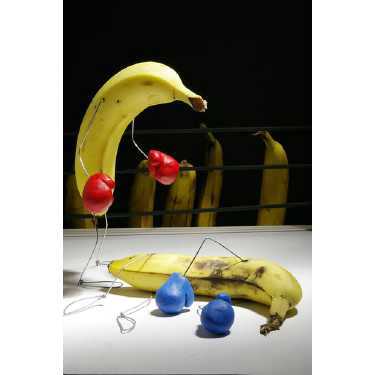 Terry Border from Greenwood,
Indianapolis
, USA, has made a living manipulating inanimate objects and putting them into bizarre positions.
Boxing bananas in the ring: Bruised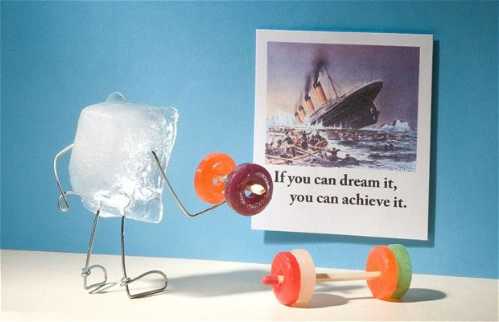 His latest collection
includes
a picture called 'Ice Cube Dreams' in which a
bodybuilding
ice cube looks longingly at a
picture of the
Titanic.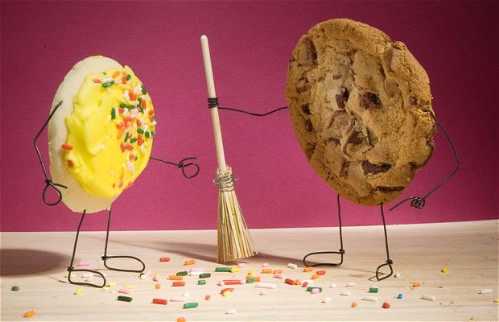 The 45-year-old said his peculiar talent came naturally and he had always seen objects differently."I used to make larger pieces, more abstract ones but I discovered that wasn't my strength. I started working smaller with wire and then I started incorporating objects to make things more interesting and using my humour, which I'm the first to admit is rather twisted."Cookie Crumbs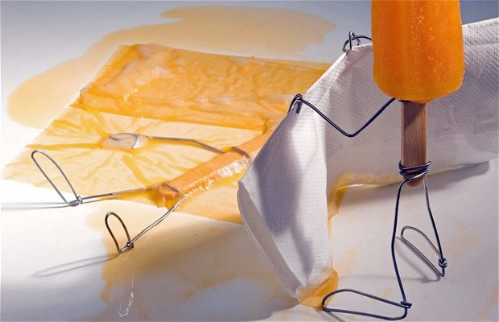 "I always knew that my weird point of view was my gift or perhaps curse, so I'm glad I finally found a use for it", Terry said. "As far as getting ideas, I simply try to amuse myself. I look at objects and wonder what they remind me of and then I create a sort of story about that. I have a good sense of humour. I like to laugh but I can't tell a
joke
to save my
life
."Crime Scene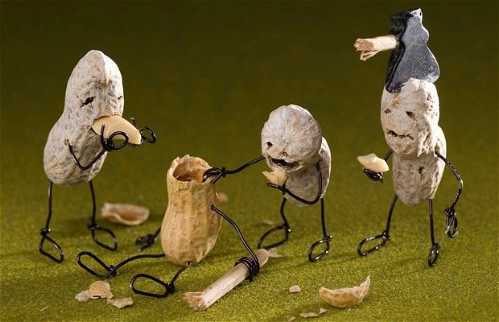 Zombies Are Nuts About Brains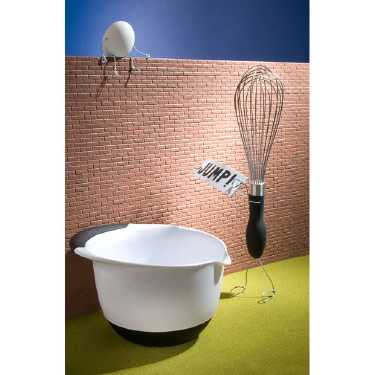 Jump!